If you are planning on moving, the first thing that comes to mind when searching for house removals near me is the removal cost. Why?
Apart from the stress associated with packing, you have to review a dozen house removal companies to find one that offers the best services at an affordable price.
If it's your first time moving, it's only right that you have an overview of what to expect. So, to ease your worries, we've covered everything you need to know about house removals cost.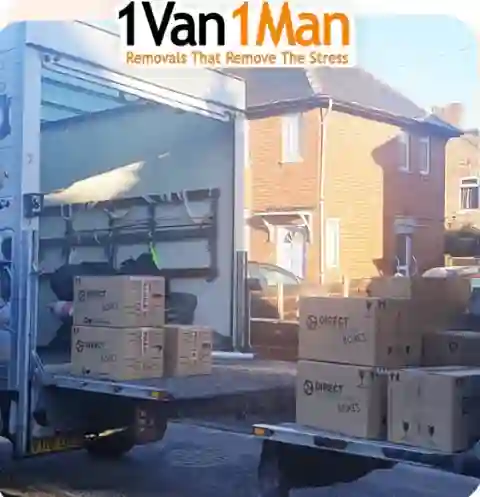 Hourly Rates for Local House Removals
The hourly rate for house movers in the U.K. ranges from £20-£70 per hour. Hourly rates mostly apply when moving locally, say you are relocating to a neighbouring city or across town.
The rate will vary depending on where you live in the U.K. and the man and van movers you hire. Please note that many local removal companies have a 2 hours minimum charge. In the event that the moving process goes beyond the two hours, the company's hourly rate will take effect.
The hourly rate might not include the packing materials. You should confirm this when getting the quote so you don't cry foul for additional charges, as is often the case in some scenarios.
If you are moving to York and surrounding areas, we are your go-to local movers. We offer home removal services at affordable prices starting from £20 per hour. We also have bespoke packages starting from £45 per hour.
You don't have to take our word for it. Just like Holly, you'll attest to our exceptional services and competitive prices.
"... And the price was not even comparable to other moving companies in York. I have been charged lucrative quotes from other companies, given that we did all the boxes, we had very little furniture (one king bed, a sofa, a table and chairs), and the old and the new place were just 3 roads away. I could not believe how different the quotes were, and I could not understand how to justify such a huge difference..." - Holly Sanders.
Contact us today and let our professional movers help you settle in your new home with ease.
Fixed Prices for House Removals
Long-distance removal prices range from £400 to £1000. The average cost varies widely depending on several factors, which we'll look into shortly. In the meantime, let's look into the average cost across different house sizes.
The moving cost for a 1 bedroom house ranges from £400 to £650. In case you are interested in professional packing, the fee can be anything between £180 and £200.

The approximate moving cost for a 2 bedroom house is between £530 and £750. The packing fee starts from £200 and can go up to £220.

The moving cost for a 3 bedroom house starts from £800-£960. You'll pay an extra packing fee ranging from £270-£300 if you need professional packing services.

The average moving cost for a 4 bedroom home is £1000. Depending on the volume of your items, the packing fee can be anything from £350-£400.
These are just average costs to give you an overview of how much you should have at hand when planning to move. Also, note that the packing fee will vary widely depending on where you live in the U.K.
It will help to ask for a quote from a removal firm so that you can have an accurate figure and prepare accordingly.
Factors that Influence House Removal Cost Calculation
What exactly goes into calculating the cost of moving? There are several factors that house removal companies consider. We've put together the most common factors to give you an overview of what goes into house removal cost calculation.
The Distance
This is straightforward. The distance from your old place to your new destination will determine your cost of moving. Usually, the cost is calculated per mile. Therefore, your best bet is to hire a removal company with a cheaper cost per mile.
Removal Volume
The volume of the items you are moving is the most significant factor determining the cost of moving. You want to be very careful when listing the items to be transported. If you have a long list of items, it means the process will take longer. You'll definitely have to pay more than the minimum charge of £20.
Also, note that the volume will determine the packing supplies you'll need and the size of the vehicle to use for moving.
Accessibility of Your Old Place and New Home
How accessible is the place you are currently living in? How about your destination? An accessible place is easy to enter, and therefore the moving company will use a regular van. On the contrary, if your house is not easily accessible, you'll have to confirm if the removal company has a special vehicle.
And of course, the cost will be higher, the more challenging it is to access your place.
Time and Season of Your Moving
The moving price fluctuates depending on the seasons of the year and whether it's a weekend, holiday, or the off-peak season. The cost tends to be higher over holidays, weekends, and towards the end of the month. However, some companies maintain the same rates throughout the year.
Besides the above, other items that come into play include:
Any additional services that the van and man might offer, including but not limited to cleaning or packing your items.
Any material or equipment that requires special attention and care. These could be fragile items that might need special packaging or transportation.
Moving houses is a hassle for many people. If you bundle up that stress with the back and forth involved in comparing moving quotes, it will be even more draining. But that doesn't have to be the case. 1 Van 1 Man Removals offers hassle free moving and home removal services to residents of York, Yorkshire, and surrounding areas. Request a quote with us today and let's help you move to your new property.