To find a good removal company, you have to do thorough research to sieve through the many options in the market and find one reliable moving company that checks all the boxes.
As you dive into this process, there are particular elements you should look for in a removal company. Thus, it will help to note down the companies' names as you sort them out to make it easier to cross out individual companies that don't meet your needs.
With that said, let's get started on how you can find the best removal company.
Find the Best Removal Companies
Here are several strategies to help you search house removal services near you.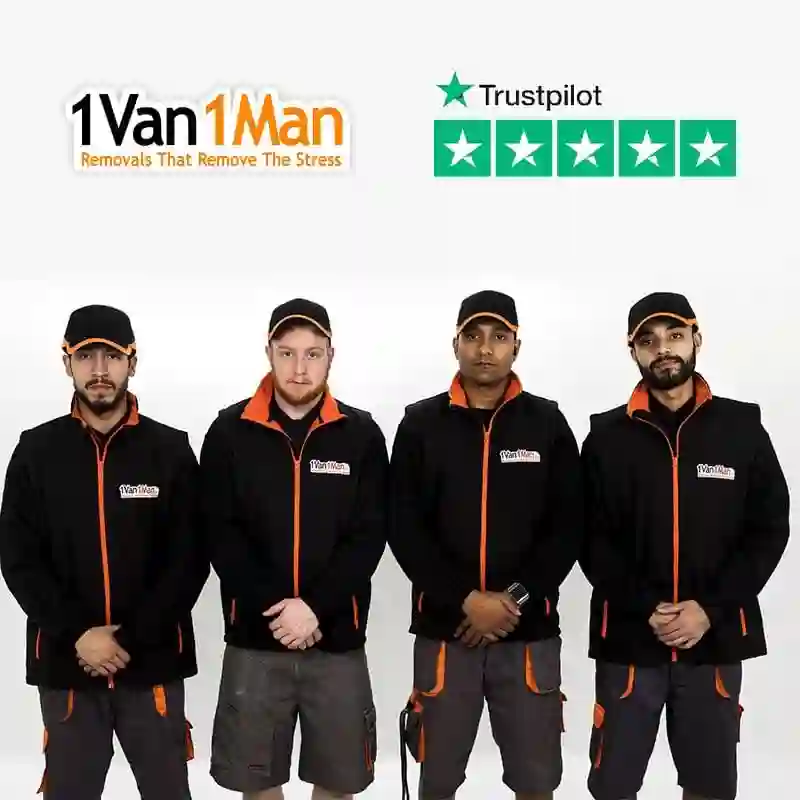 Search Online
A quick search "local removal companies near me" on your favourite search engine will give you page after page of moving companies in your locality. Scroll through a few pages to have an overview of the options available. Further, read the about us page on the companies website to have an overview of their experience, expertise and services.
Ask for Recommendations
Ask for recommendations from friends and families about reputable companies they have used before. Because they have firsthand experience, you can be sure they'll only recommend the best removal companies near you. You can also reach a wider audience by asking about it on a local Facebook group.
Search Local Directory
There are two local directories you can use to find removal companies within your area.
Yell.com: You can search for a local man with a van through Yell.com. On the site, you'll find out the list of services a company offers and even see pictures of their crew and vans if the company has completed their profile. You'll also find a link to the company's website, where you can find more information.
The British Association of Removers (BAR): As the leading association for professional movers in the UK, BAR has an online directory with a list of pre-vetted moving companies together with reviews from customers who've used these companies before. You will get independent feedback on BAR.
Check Reviews
This is where you separate the wheat from the chaff. The research above will give you a handful of removal companies within your area. To know which ones deliver, delve online and find out what their customers from all walks of life say about them.
Start by checking their website for previous removal reviews. But because there are high chances that they'll only put up positive reviews, check the reviews on their Facebook page. Dig deeper and find out what their customers say on Google reviews. You can also check TrustPilot.
From your list, remove any company whose negative reviews far surpass the positive ones. Be warned. You'll cancel several from your list, but not us. If customer reviews are anything to go by, we can say for sure that we surpass our customers' expectations with each project we undertake.
We can assure you that you won't be disappointed. Our team of professional movers is well equipped to take care of all your removal needs. Contact us, and let's discuss your moving needs.
Check Removal Company Accreditations
BAR provides standard guidelines and a code of conduct that every house removal company registered by them must follow. So, when searching for companies online or offline, look for those with a BAR badge. Another easier way to go about it is to only work with those moving companies you can find on the BAR website. Such companies are pre-vetted. Their services adhere to the highest quality possible.
Write Down Your Requirements
Now, you have a few companies under consideration, say 5 to 6. Before you invite them for quotes, you want to outline your moving needs. The more detailed your requirements are, the easier it will be for the removal company to give you an accurate quotation of their services.
Shortlist the Moving Companies You'll Invite for Quotes
When shortlisting, consider the companies that provide all the services you'll need. If, apart from transportation, you need other services like packing, unpacking, storage or dismantling and reassembling of furniture, you want to make sure you choose companies that meet those requirements.
Most importantly, invite quotes from qualified professionals and reputable movers who are accredited by BAR.
1 Van 1 Man is a BAR accredited removal company that has been serving the residents of York and its surroundings for over a decade. We are your go-to moving company whether you need a single item removal or complete house removal. Talk to us today for a personalised service tailored for your exact need.
Secure a Pre-Move Survey
A pre-move survey assesses how much stuff you have, the time it will take to move them, and the number of staff required to move your belongings. As the surveyor takes the inventory of your items, they will discuss any other special requirements with you.
He/she will help you better understand their services and give you room to ask questions. They'll also explain their moving process. The surveyor will check access to make sure they account for any obstacles or unique requirements.
Ensure you get a quote and a contract, which you must read from back to back, just to be sure what you are getting yourself into.
You can secure up to three pre-move surveys from different companies so that you can compare and find out the one that meets all your moving needs and is within your budget.
Compare House Removal Quotes from Moving Companies
It's time to compare the three quotes. Please note that this process is more than comparing the prices. Check to see if the listed items are the same for each company. Are all the removal quotes based on the same services and volume of items?
Are there additional services that might require additional charges, for example, parking fees? Is there a mover with particular credibility or services that others don't have and might add value to your moving?
Comparing the moving quotes on these levels will help you settle for the best removal company that suits your moving needs.
Key questions to ask your removal company?
How long have you been in business as a company?
Is your company a member of the British Association of Movers or the Ombudsman Services?
What should I expect from you if, for some reason, my move day changes?
Do you offer storage services in the event that my move day delays? What are the charges?
How many professional movers will be here on the moving day?
Is the quote you've given the final cost?
Is packing and unpacking, included in the moving quote? If not, how much does it cost?
Is it possible to have cleaning services at both my old and new home?
Can I have a written move schedule? A moving schedule will include time frames for arrival, packing, loading, transportation, unloading from the track, and unpacking.
What's your delay, complaint and cancellation policy?
Keep in mind that you'll only ask the questions relevant to the services you need.