Looking for office furniture removal services?
As a local Yorkshire business ourselves, we know full well the pitfalls that can come about when it's time to move premises, no matter how exciting it might be when demand necessitates an expansion to your operations!
Over the many years we've been around we've helped countless other businesses, both big and small, to relocate to all manner of spaces and locations. One thing is always the same though: the sense of achievement we feel with a job well done.
No matter how busy things might be in the background with a move on the horizon, we understand that maintaining a professional service for your clients and customers is of paramount importance, which is why we like to take inspiration from the swans on the Great Ouse - we'll make sure you're serenely gliding on the surface, and we'll be the legs beavering away beneath the surface!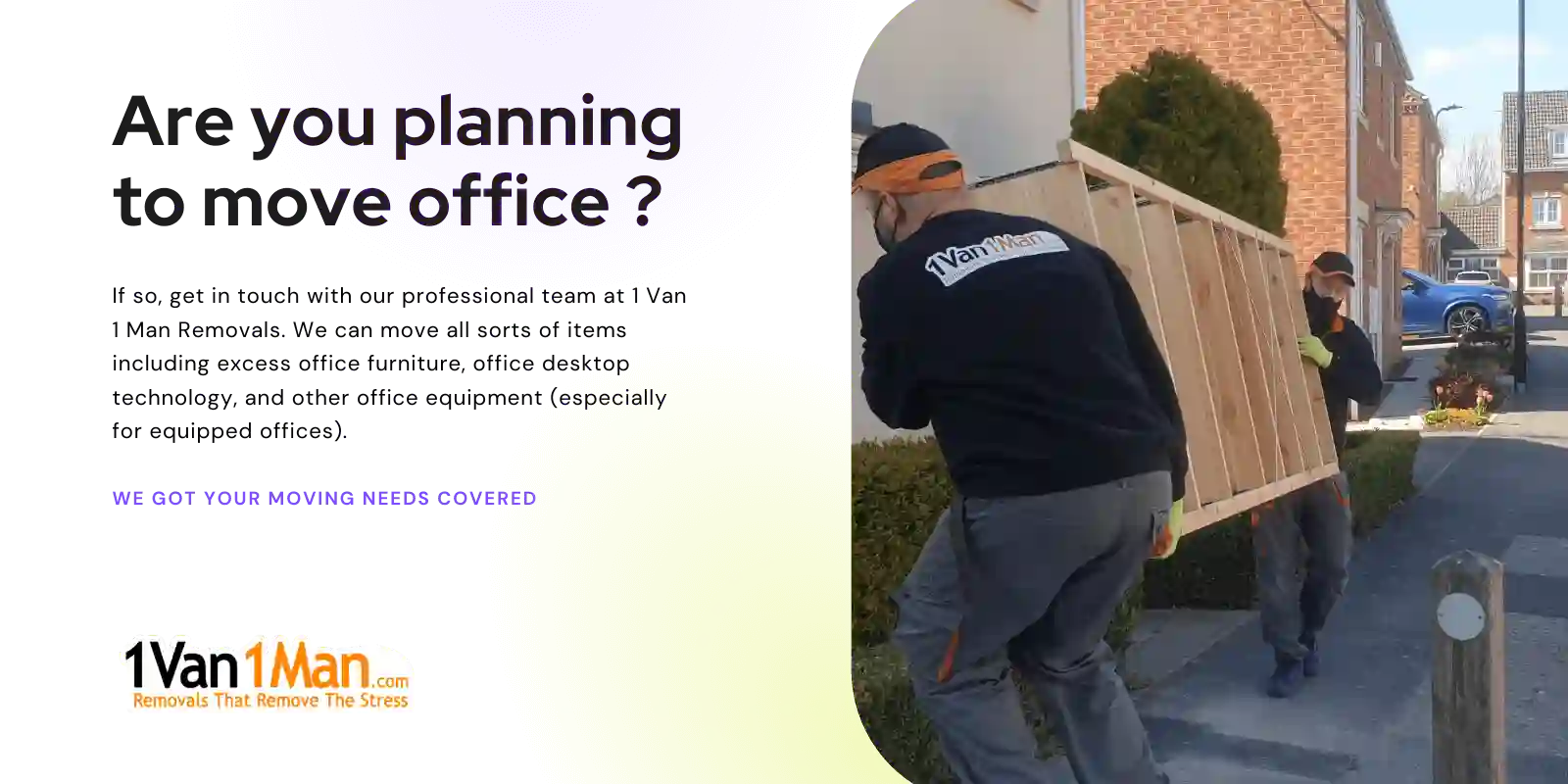 Office furniture removal - business as usual
Our office movers operate out of hours when you need them most, including weekends, evenings, and bank holidays, so your business experiences the absolute minimum of disruption - we like to think the only change that your customers notice will be a change of address.
With a team of friendly, experienced staff available for every job, you can relax knowing your office relocation will be taken care of with the utmost efficiency.
In addition, we:
Provide full public liability and goods in transport insurance as standard
Offer an optional assembly service in your new premises
Bring a wealth of local knowledge thanks to our years operating from our historic base in York
Ensure all valuable equipment is carefully wrapped using industry standard equipment such as ratchet straps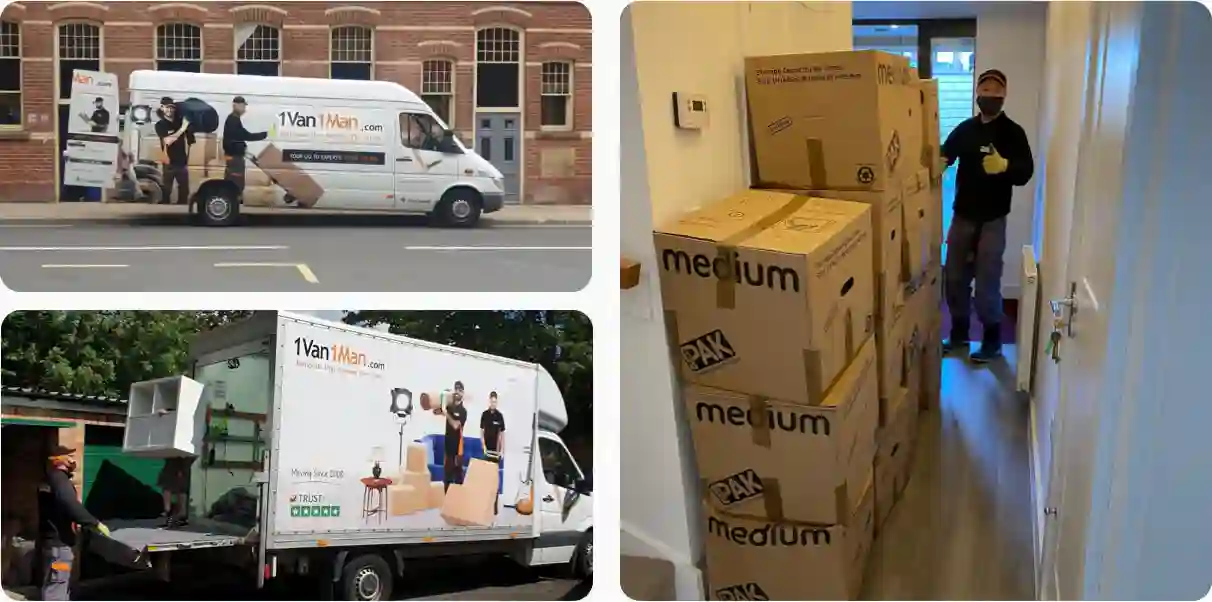 Office removals relocation services - from city to coast
From our base in York, we can move your office or business to anywhere in the UK, allowing you to benefit from our friendly service no matter where you're currently based - be it the bustling heart of Harrogate or the wind-swept beauty of Whitby. We genuinely enjoy helping other local businesses into their new premises and seeing them go from strength to strength.
One size doesn't fit all - office movers for all types of businesses
At 1 Van 1 Man we're proud to have provided office removal services to businesses of all types and sizes across Yorkshire. With years of successful office relocations under our belts we've become quite the experts in adapting to the unique needs of our client's business, so it doesn't matter if you're a butcher in Bradford, a baker in Beverley, or even a candlestick maker in Kirkbymoorside, we can promise a quick and efficient service.
Your professional office removalists - Organisation is key
From experience we know that forward-planning is key to any efficient move. Planning ahead will ensure you have everything you need to hand when unpacking at the other end. This is why we work closely with you to understand your specific needs and to segregate office units, desks and employee workstations where needs be - the last thing you need is to be waiting on or searching for that all important file or piece of equipment when arriving at your new office. We're here to make sure you can unpack and go!
Servicing all types of commercial and retail companies
Whether you're moving a single office, a shop, or a whole retail block, 1 Van 1 Man's experience with commercial removals ensures you'll be back trading in no time at all.
Perhaps you're a new business moving out of the home office for the first time? We understand this can be both an exciting and daunting time, so why not let the experts lend a hand?
No Hidden Charges
We hope everything sounds great so far? We'll just drop in another little sweetener that we think your accounts team in particular will be very happy with - we don't charge VAT. So not only is your office removal going to be swift and pain free, but your bill won't contain any nasty hidden extras - what we say is what you pay, transparency guaranteed.
Get a the best commercial movers quote now
Why not get in touch today to discuss your office or business removal needs? With transparent pricing, friendly professionals, insurance included as standard and a wealth of local knowledge, 1 Van 1 Man has you covered every step of the way. Let us take care of your office while you take care of business!
Receive a quote
---
Go back and view all our Services.