Searching for a student removals company to help you move?
Moving to or from York for studies? 1 Van 1 Man Removals carries out a range of student removals in York as we've helped many couples, singles and families move home.
Our affordable service is ideal for academics as we can offer student removals that don't break the student loan! Over the years we've helped many students move from York to a university far away or from a distant city to York University. With every move we feel privileged to be part of this next stage of life, an exciting journey where academics start their new chapter.
Student removals company in York -

Moving to Uni? A milestone for all

We understand that student removals are more than just moving items to a university; it's a big step for all the family. It's often the first time a teenager ventures out on their own and because of this the experience needs to be smooth and without stress.

Similarly, the move must reassure and unburden the proud parents. You need to feel confident that your son or daughter is starting their new life in the safest of hands, and we make sure that happens at 1 Van 1 Man. Not only will you receive peace of mind, you'll also be grateful not to ferry your child across the country!
Short notice moves & removals for York students
Many university students in York take advantage of our light and short notice removal services. Moving to different properties between term times can prove to be a lot of effort if you're reliant on your car. Our vans can be called upon at a moment's notice for urgent circumstances such as:
Students receiving last minute placements at their university of choice
Moving from halls to the city on short notice after a successful rental application
Swapping rooms, halls or houses with fellow students
Taking in a new housemate or lodger to replace somebody that had to move out
All these circumstances require a short-notice removal service, and that's especially welcome when cars and parents aren't immediately available.
Save space and money using our man and van student removals York service
Some students group together and move all their belongings at once. Others load the bare minimum and frugally furnish their houses later.
Our vans have more than enough space to accommodate all types of student furniture. We realise that most students are on as strict budget, which is why we offer special discounts to help make relocating as affordable as possible.
One small step for removals, One giant leap for students
As the first stage of a student's new life, we want to make sure they start as they mean to go on, that the removals are taken care of so they can concentrate on the next stage of their life journey.
We do this by offering affordable removals that don't cut into those precious pounds that students have often saved for their first night out! Using our trademark 1 Van 1 Man, we ensure we keep costs low allowing students to enjoy removals that remove the stress.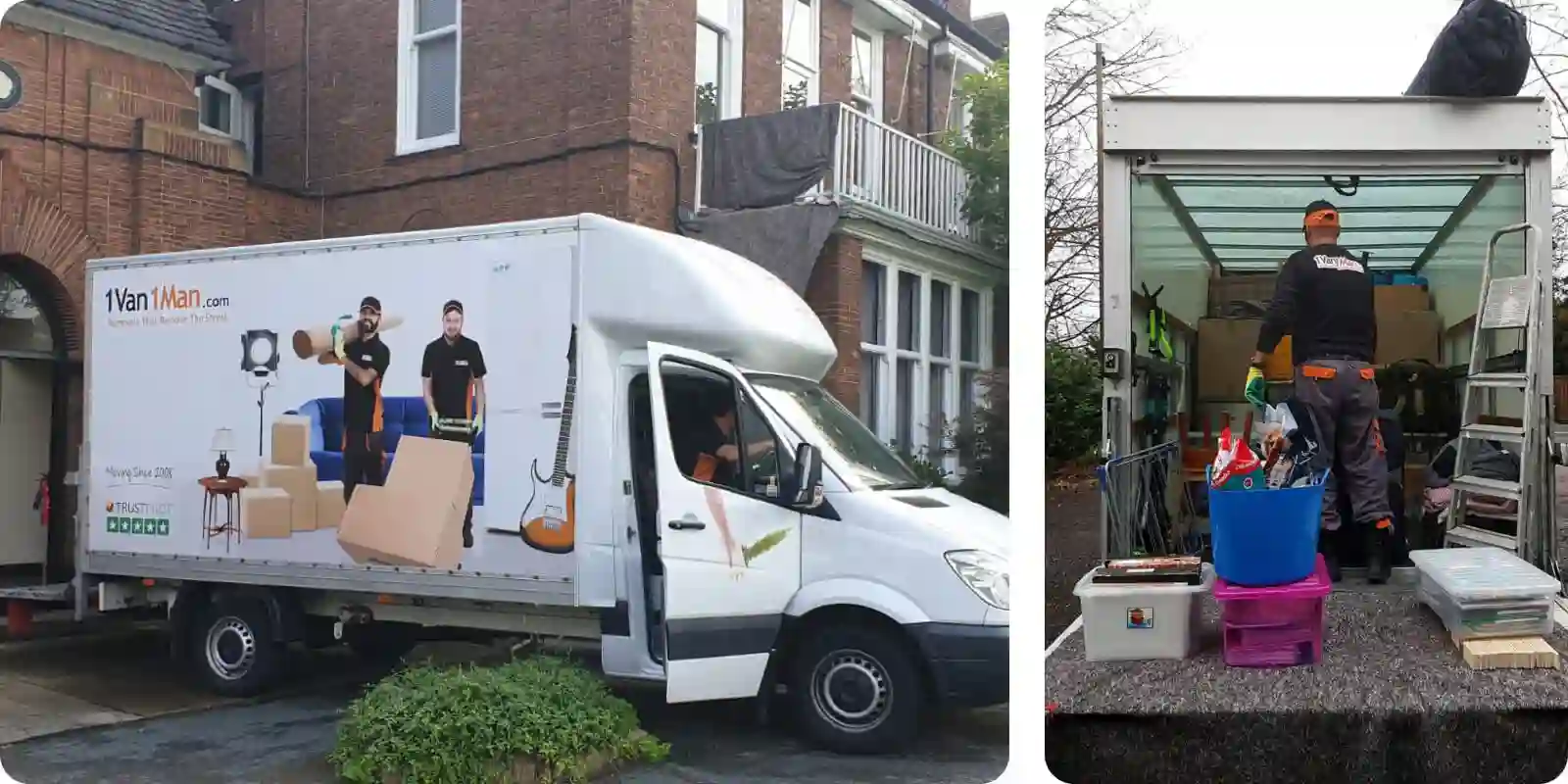 Bringing your loved ones home for the holidays
We have a range of vehicles suited for student removals and can even move more than one student to save you money, allowing you to book your student removals with friends. We can often be seen in the summer whizzing down the A64 as we bring many students home for the holidays along with their belongings.
Proud to serve Yorkshire's bright sparks
We've been carrying out student removals for so long that we've been privileged to see the whole journey, from when a student starts their university to when they return to York to start a family. It's only a matter of time before the van gets called for the next generation and we find ourselves taking their children to York uni!
We really do take immense pride in our work and understand the value of your items, although many students don't have a lot of possessions we understand the importance of each one.
This is why, despite this being one of our most affordable services, we always extend our ethos of excellence. We want our students to recommend us and we want them to start their new term with a smile. York is a wonderful city, and if we're the first to greet its new academics then all the merrier!
Discounted moving firm to and from your Uni
If you or your children are starting university, finishing university or simply returning home for reading week, contact us and see how easy it is to move with 1 Van 1 Man.
Request a quote now and let us help you get to where you want to be. From the University Of York, Leeds, Hull or beyond, we're happy to help!
Begin your adventure!
---
Go back and view all our Services.