Meet The Fleet: Moving Van Sizes Explained
Our vehicles consist of Long Wheel Mercedes Transit Vans and the slightly larger Luton Vans.
With up to 3.5 tonnes of payload each, they are spacious and well-equipped to handle even the largest house removal job.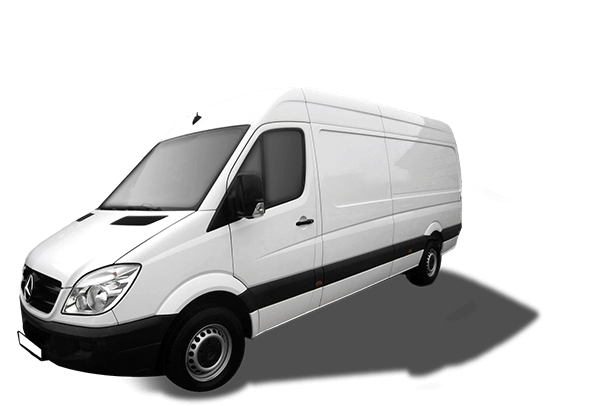 Long Wheel Transit Van
Sliding door for easy loading/unloading in tight spots
Seats (inc driver) 3
Suitable For:
Apartments/flats and small moves
Item collection + delivery
Motorbike transport
1 -2 bedroom houses
Single student moves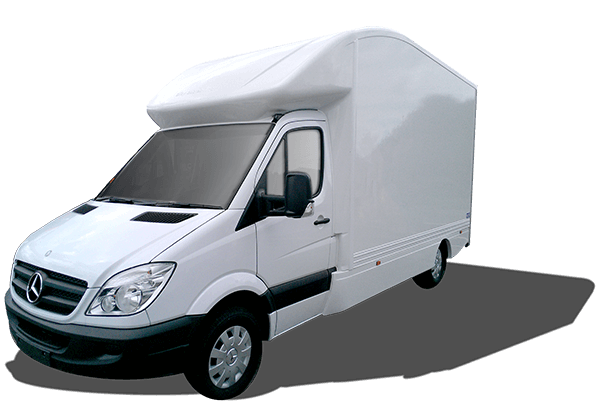 Giant Luton Van
Tail lift for easy loading & unloading heavy items
Seats (inc driver) 3
Suitable For:
Medium to large house removals
2+ bedroom flats
Large office removals
Ideal for bulky furniture and crates
Upright piano removals that require 3 lifters
All our vans are fully carpeted and come with professional moving blankets, tie straps, a trolley and mattress cover.
Our vehicles are fully insured and come equipped with the latest GPS technology.
---
Payload
1100 kg / 2425 lb
3.5 tonnes
Load Volume
10.5 cubic metres
370 cubic feet
Load Bay Length
3.25m
10' 5"
Load Bay Width
1.57m
5' 2"
Load Bay Height
1.66m
5' 5"
Exterior Height
2.26m
7' 5"
Exterior Length
5.8m
19'
Payload
1200 kg / 2645 lb
3.5 tonnes
Load Volume
18 cubic metres
635 cubic feet
Load Bay Length
3.86m
13' 5"
Load Bay Width
2m
6' 7"
Load Bay Height
2.2m
7' 5"
Exterior Height
3.1m
10' 2"
Exterior Length
6.6m
21' 8"
How Many Removal Vans Do I Need?
While the final answer depends on the size of your house, the average job tends to require one van only. This is because:
The vans are spacious to begin with. Ranging from 10.5 to 18 cubic metres in volume, they can transport an awful lot of goods in one trip, particularly if they've been packed well.
Even if a removal exceeds the capacity of 1 van, it's cheaper to make two legs with the same vehicle than fork out on an extra van and driver.
When Might I Need Two Or More Vans?
Multiple vans tend to be needed when people move longer distances. The way both vans can arrive at the new home simultaneously, rather than make journeys to and from the old house. If that's the case, you can book multiple vans and we'll arrive as a convoy.
Sometimes multiple vans are needed if residents have separate destinations, such as students moving out after exams or couples breaking up. In this case, it's more efficient to hire two smaller vans that can head to different houses once everything has been loaded.
Van Sizes: A Visual Aid